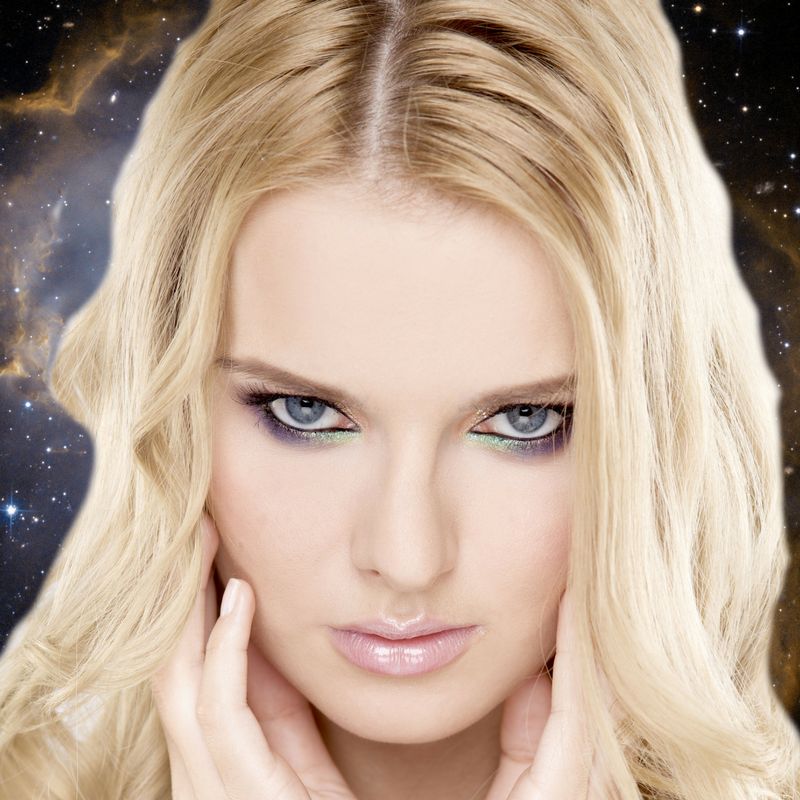 SELENA
Persephone's face filled the cracked screen. "Captain, it's good to see you alive again."
"Likewise," Selena said.
A skitter bot brushed past her like a cat.
"Commander Lee," Persephone said, using Rowena's rank from the war, "it has been five hundred years, twenty-three days, and thirteen hours since a member of your crew was welcomed on board."
"Persephone, where's my rank?"
"Your rank?" Rowena asked, finally breaking her stunned silence. "Where in the name of the nine stars are we, Caryll?"
Selena looked around the burnt bridge. "This is the Caryll flagship Persephone. In orbit around Malik IV."
Rowena sputtered in protest. "You can't just force a teleport from ground to orbit!"
"I can though."
"She can," Persephone agreed. "Captain, the rank you threw is under the logistics station. There's a crack in the computer casing. You threw it with some energy."
Selena knelt in front of the logistics station and blindly groped in the crack until she felt the cold metal of her captain's stars. A golden circle around a field of golden dots and a single shooting star in the center. She stared at it in her hand until Rowena walked over.
"Why did we come here?"
Selena closed her fist around the rank. "I need to meet Captain Sciarra, and it can't be informal. You'll need to do the introductions."
"You aren't my ally," Rowena scoffed.
"Persephone?"
"Yes, captain?"
"Draft a declaration of allyship, effective immediately for one Captain Caryll and Commander Rowena Lee of the Danielle Nicole."
Rowena balled her hands in anger. "It's yeoman."
"No." Selena stood up. "According to the Persephone's records, you were never officially demoted. And only senior officers can sign treaties." The data stream from Persephone flashed across her inner eye. "Here." She shot the declaration to Rowena. "Acknowledge and sign while I go change into my uniform."
Her uniform has where she'd left it before disembarking after the war. She'd thrown her rank, because no captain would leave their ship and because she'd been too much of a coward to die like she ought to have. Selena ran her thumb over the stars. It had seemed like the easier choice back then. Walking away from the wreckage and letting herself get caught in the flow of rebuilding. Carver had given orders. She had obeyed. Tyrling had given orders. She had obeyed.
For years she'd been drifting. Cut off from family and crew and what was the difference? A little more oxygen. A slower death, but a death all the same.
And then there was Titan.
The memory of his smile, his kiss, strong hands holding her and the promise of so much more. Titan was offering her life after death. And she couldn't find him.
The wall beside her buckled and Selena jumped in surprise.
"Captain?" Persephone's face appeared on a corridor screen. "Is everything well?"
She stared at the damage she'd caused. Lashing out was something she'd learned to control when she'd put on her first gauntlet. The Caryll implants were too sensitive to allow someone who couldn't control their emotions to be augmented. "I need to locate Titan Sciarra and I can't."
Persephone's face split in static lines then reformed. "I have targeting computers online, Captain, but my sensor array is still non-functional. Would you like me to put those repairs at the top of the priority list?"
Selena was about to say no, then nodded. "Yes. Top priority. If this doesn't work I'll need them."
"Estimated time to repair is one hundred fifteen hours."
"Understood." In the quiet of the Persephone's war room, she changed into the navy blue flight uniform with the silvery-gold piping and the Caryll's twelve-star insignia on her shoulder. She walked out to see Rowena waiting in the center of the bridge. "Are you ready?"
"To rescue Titan? Yes. To get between two feuding crews? Never. But I'll do it anyway."
"That's the spirit, Lee." Selena grabbed Rowena in a modified shield and transported them down to Enclave on the outside of the Sciarra shields.
Rowena landed beside her, scowl in place. "I'll go talk to them."
"They see us," Selena said as a sailor waiting at the ramp moved toward them. "Give it a minute."
The sailor approached. He grimaced at Rowena, and his frown deepened when he saw Selena. "Yes?"
"Captain Caryll for Captain Sciarra."
The sailor squared his shoulders. "The captain isn't expecting you and isn't taking social calls at this time."
Selena glanced at Rowena and nodded.
"I'm here at the behest of Captain Sciarra," Rowena said. "She asked me to report back on an urgent matter."
"Fine. What about you?" He nodded to Selena.
"I'm the urgent matter that Commander Lee is reporting on. If you hurry, there won't be a war."
His eyes widened in fear as shuffled backward. "I'll… contact the captain immediately. Please wait here."
"Thank you." Selena took a breath and scanned for Titan again.
Nothing.
If he was hurt… She couldn't let her mind go down that path. She couldn't give room for the fear that he'd been taken from her after they'd only just found each other.
"Incoming," Rowena muttered.
The sailor was running their way.
Selena allowed herself a tight smile of victory. "I thought they'd see things my way."
"Watch it, you're starting to sound like Marshall."
"Ma'am, yeoman." The sailor sounded slightly panicked. "Captain Elea Sciarra welcomes you the Sabiha and requests you teleport directly to her office. If you'll hold out your hands I'll transfer the necessary codes."
"That won't be necessary," Selena said. She entrapped Rowena, shield and all, and transferred them to Elea's office. It was very satisfying to see the look of indignant shock on Rowena's face. But there wasn't time to indulge. "Captain Sciarra, thank you for welcoming us."
Elea Sciarra stood. She looked older than she had across the room at the Captain's Council. More stretched. More stressed.
"Captain Caryll, Yeoman Lee. I presume you bring news about Titan?"
"We have a theory," Selena said. "After conferring with Commander Lee, it seems likely that Titan is being held by the Sekoos. Since they won't communicate with the commander or myself, we'll need your help."
Elea looked at Rowena. "I believe her rank is Yeoman."
Rowena nodded.
Selena shrugged. "The Caryll crew never recognized her demotion, and we will continue not to recognize her demotion. I may not love everything about the commander, but I won't have a fleet officer insulted."
There was a ping against her personal shield; Rowena trying to get clarification.
Selena pinged her, sending a flurry of memories of Titan praising her and the understanding that Titan and Rowena would always be close. Rowena was important to Titan, so Rowena was falling under Caryll protection whether she wanted it or not.
Captain Sciarra raised her eyebrows. "Now that you mention it, I can't find any record of the Sciarra crew accepting the demotion in our records."
Selena nodded to Rowena.
With a heavy sigh, Rowena nodded back. Her eyes lit up, a glowing black with silver streamers of light. "Now this moment shall be recorded for posterity."
The formal words sent a shiver of fear up Selena's spine. Generations had passed since the Carylls had made an alliance like this. Ancestors forgive me. I fell in love. Accept him. Welcome me. The prayer was as long as a heartbeat, and just as important.
"Captain Elea Sciarra, born aboard the glorious ship Hazel Ying Lee, you are an ally of Lee crew, laud and honor to you. I am Yeo-ommander," Rowena tripped over her title. "I am Commander Rowena Lee, born aboard the glorious Danielle Nicole, flagship of the Lee armada. Captain, I wish to formally introduce you to Captain Selena Caryll, born of—"
:The Diana,: Selena said.
"Born of the glorious Diana." Rowena took a deep breath and gave her a side-eye glare. :I can't believe I am going to say this on official fleet record.:
:Do it for Titan,: Selena said, keeping her eyes on Captain Sciarra.
"Captain Caryll is known to me. She is a fierce fighter with combat skills." Rowena rolled her eyes. "She is praised, and honorable. A good captain."
Selena could hear Rowena grinding her teeth.
"Before her, enemies flee," Rowena said. "Or they are destroyed. In the defense of Malik IV she destroyed Bassi, Aryton, Theoano." All Lee ships. "She defeated the Baular flagship Sárkány. I recommend her to you as an ally."
Captain Sciarra raised an eyebrow. "Why does that sound like a threat?"
"Because Commander Lee values military might," Selena said calmly. "What she does not mention is that I have powerful allies who will becomes your allies. I have contacts in the city-states of Tarrin and Royan. Allying with me will open trade for your crew, entry to training programs on Malik IV, and access to the Tarrin universities. I also have lands and holdings should you wish to house your crew in shielded places outside Enclave. Furthermore, I come with a gift of priority Caryll tech." She held up a datdisk she'd brought from the Persephone.
Captain Sciarra nodded. "Is it the targeting program you used last night in defense of the Jhandarmi?"
"It's an invasive code that can decrypt an enemy's code in a matter of minutes, giving you full access to their computers."
Rowena sucked in her breath in surprise.
"You have something like that?" Captain Sciarra's eyes narrowed. "If you did, why didn't you use it?"
"The Caryll senior officers considered it too dangerous," Selena said, still holding the datdisk out. "I haven't written a counter program to it. Yet."
"Commander Lee, the Sciarras offer you our thanks. Captain Caryll, your offer of allyship is accepted."
The light in Rowena's eyes died. She shook her head to clear it and wrinkled her nose.
Elea Sciarra took the datdisk. "What is your plan?"
Selena took a deep breath. "I think Titan is with the Sekoos. They're one of the few crews with access to the grounders, they had rights to the warehouse, have grounder contacts-"
"None of which adds up to them taking Titan," Rowena argued. "Being a Warmonger doesn't automatically mean they contributed."
"No, it's not about them being Warmongers. It's about the explosion." The thought had been nagging her all night. "It was out of place. Unless someone was targeting Titan. The Jhandarmi knew there was an assassination ordered, but the assassin didn't survive. Kaftan blamed his suppliers."
Captain Sciarra frowned in thought. "Why my nephew?"
"The shields," Selena and Rowena answered in union.
With a glance at Rowena, Selena nodded. "The Enclave shield tracks anyone who moves through it, and everyone knows Titan wrote the code. Earlier they might have just wanted a window to move goods, but now they've lost Kaftan and their contacts, their plan is crumbling, they need to get out. Titan makes a good hostage."
"How does this work?" Elea asked.
Contact the Sekoos and talk to them. Anything that will keep them connected for at least a minute. The program here will hijack the com link and search for Titan."
"How?"
"It'll identify anyone with two implants," Selena said. "Titan still has parts of the original implant fused to his bones."
Captain Sciarra inhaled sharply. "That was classified information."
"There's only one way Titan got those scars on his arm and no medic in the fleet would have authorized a full removal," Selena said with an apologetic shrug. "Don't waste secrets on something anyone with half a brain could figure out."
"It's a good way to find Titan," Rowena said.
She hadn't expected backup, but it was nice.
Elea nodded. "If I can verify that they have Titan?"
"Tell me which ship they're in and I'll handle the rest," Selena said.
"Shouldn't we call the Starguard?" Rowena protested. "We don't want another civil war."
"Don't worry." Selena smiled. "I have every intention of making sure they understand this is a personal matter."
With a nod, Elea walked back to her desk. A blue shield shimmered into place as she made the call.
Selena looked over at Rowena. "You'll want to stay back until you see my signal."
"And what's that likely to be?"
"When people start screaming, you can come running. If I'm dead…" She smiled. "I'm sure you've kept up your combatives practice. Feel free to kill them all."
"You were weird to begin with. I don't think I like this creepy side of you."
"I'm not creepy. I'm angry. And no one in fleet has ever seen me angry." She chuckled to herself. "Actually, I'm kind of looking forward to this. I've never had a chance to let loose."
Rowena looked skeptical. "You're going to lecture them to death?"
"Killing people isn't what wins wars. If you want to truly defeat someone, you crush their hopes and dreams. Let them sit by as everything they love dies. You break them without ever shedding a drop of blood." She took a deep breath, inhaling the cool, clean scent of ship's air. "It's what the fleet did to me."
Meet The Characters
Add to GoodReads